Smart MLM

Package

Now, Smart MLM Package available with Multi Language & Multi Currency Support.
Configuration System
Network Settings
E-pin Configuration
User Name Configuration
Referral Status
Welcome Letter
Terms and Conditions
E-Pin System
Generate E-Pin
Request E-Pin
Show E-Pin Request
Allocate E-Pin
Block E-Pin
Edit, Delete E-Pin
Show E-Pin
E-pin Status
Search E-Pin
Send E-pin by SMS
Send e-Pin in User Panel
E-Pin Wise Report
Center (In-built Mailing System)
Inbox
Compose Mail
Mail Forwarding
Out Box
Read and Unread Mail
Mails update with counts
Products Management
Add Product
Edit Products
Add Product Image
Delete Product
My Profile
Show Profile
Change Login Password
Forgot Password
Change Profile Picture
Profile Tools
Show Profile
Edit Profile
Approve / Reject Profile
Search profiles
Member Photo Upload Option
Process & Disbursement Mechanism
Processing of Payouts time to time (Automated / operator enabled)
Schedule Reports of all Incomes
Genealogy
Graphical Tree View
User Searching in Tree (Search A Downline)
User profile in tree as tooltip
Tabular tree View
Reports
Sponsor Report
User Profile Report
Date wise Payout Report
Payout Released/Pending Reports
TDS Report
Joining report with date criteria
Block IDs Reports
Activation And Non Activation
Report
E-pin Reports
My Genealogy
Tree View (Graphical View)
User Searching in Tree
Search A Downline
User profile in tree as tooltip
Tabular Tree Structure
Transaction Password
Send Transaction Password
Change Transaction Password
Consolidated Income reports
Support Center
Inbox
Out Box
Compose
Mail Forwarding
Mails update with counts
Read And Unread Mail
Transaction Password
Send Transaction Password
Change Transaction Password
Contents Manager
News on Home page with editor
News on Users Home page with editor
Event on Users Home page with editor
FAQs
Leg Details
Welcome message
Day Greetings
My Referrals
Download Documents
Tools
Site Information
Content Management
Upload Document
News Management
Feedback
E-Pin System
Show My E-Pin
Request E-Pin
Search My E-Pin
Backup Mechanism / Recovery Mechanism
---
Quotes
"Thank you Alpssoftech Team and management for mlm software job, very well done and for the patience with which you treat us when we ask and sometime demand the impossible , which you always have delivered till now."

Chief Operating Officer

/

James (Malaysia)
"I am very happy with your prompt and excellent service... I want to remember with great joy the service of technical team..."

Md. Faraz Nazam

/

Amxee Group
"I have found not only business parteners for mlm software, but friends as well. You have displayed Professionalism, great skills and i wish ALPSSOFTECH great Success in the near future."

CEO

/

Go-success
"Thank you Alpssoftech Team and management for mlm software job, very well done and for the patience with which you treat us when we ask and sometime demand the impossible , which you always have delivered till now."

Chief Operating Officer

/

James (Malaysia)
---
Easy to operate:

The ALPS MLM Software user interface is very simple and responsive so it makes easy for any user with basic internet knowledge. Altogether it is a 100% user friendly Software available in online market.

Fast, Secure, Reliable:

Our MLM Software is the Fastest, Secure and a Reliable solution to make the software work smoothly. Users can process their payment transactions much secure using ALPS MLM Software.

Support Website Replication:

The new member will receive their own personalized website to market their business more effectively. We provide cool and professional Self Replicating Websites.

SMS Integration:

The registered member will get instant notifications of user Payout, New joining, Reward, Birthday Reminder etc by phone SMS.SMS Integration is quite vital for any MLM compensation plan.

E-Pin :

E-Pin is a secure code generated by the MLM Software, its makes safe purchasing of the product, joining etc.

Optimized with All Devices:

ALPS MLM Software are designed exploitation Responsive internet style approach. It mechanically optimizes the page for any device, be it smartphones, tablets, desktops and os platforms like android, ios , windows etc

E-Mail:

Using our E-Mail notification system user will receive all the details of Payout, New joining, reward, birthday reminder etc.

Franchise Management:

Multiple franchise can order the request and process the order from company head office.

Various Reporting Systems :

ALPS MLM Software have a facility to export the reports in various forms like excel, PDF, CSV's.

Strong Backup System:

With our backup system, user can restore software to any previous stage with out any loss of data.

Support Multi Language and Multi Currency:

This is one of the powerful feature, which gives user the freedom to change language and currency with simple user interface.

Integrated with Inventory software:

By Using our basic Inventory software can Managing stock, purchase and sale is quite simple and time saving.

Integrated with E-Commerce Shopping Cart:

Online Product Purchasing makes easy by using ALPS E-Commerce Software Solution. We gives secure payment gateway.

Automatic Payment Processing:

We provide the secure mode of collecting and transferring of the payment by using Payment Gateway using E-Wallet and E-Pin.

Complete Web based Solution:

ALPS MLM Software is the complete online solution which can be managed from anywhere through web. We gives fully customizable web solution.

Free Instant Demo :

One and Only Company providing MLM Software Demo with free of cost. You can start your software with free demo right now. Click here For The Free Demo.

Help And Support:

We Provides an online help tool to study more about ALPS MLM Software along with 24*7 support. Click here to contact for Help and Support

Built With Modern Open Source Technologies :

The software is developed using the modern web technologies like Asp.net, SQL Server, Ajax, jQuery , Json and more. Latest capabilities of CodeIgniter and Smaty are also implemented in our software.

Easy to Customize to any MLM Compensation Plan:

ALPS MLM Software can be customized to any type of MLM Compensation Plan like Binary, Matrix, Uni-Level, Board, Party, Hybrid, Stair Step Breakaway and to any other custom compensation plan.
Core

Softwares

Smarter software for Smart solutions...
Extra

Features

Extra features included in our softwares.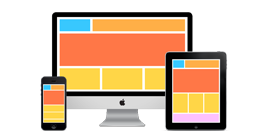 Mobile Friendly
With an eye towards "growing the mobile ecosystem", get an interface that presents only the information most applicable to mobile users.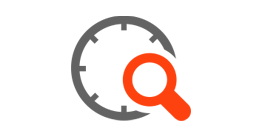 24/7 Support
Our key service at 24x7Help is to provide you with peace of mind. You can count on receiving reliable support for all your computer needs anytime, all the time.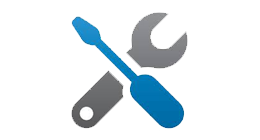 Upgrade Assistance
We are happy to help you to upgrade your existing software. Find the latest happenings in industry and be tech ready to tackle them. Upgrade assistance was alway free and will remain free for life.!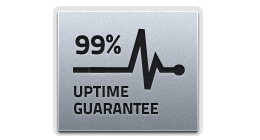 99.9% Uptime
We use industry best practices, the best data centers and ensure your server has the latest security patches. That's why we guarantee that your site will be up over 99.9% of the time.
Questions?

Get in touch!

INDIA : +91 9891537260

INDIA : +91 11-42875207

USA : +1 234-260-5016

contact@alpssoftech.com

New Delhi, INDIA.