Best Hosting Provider
Affordable Hosting Service Provider In India-ALPS
Get the stability and reliability you deserve when you use the global leader in domain name registration and Web hosting. You'll enjoy one of the lowest domain name registrations prices available, and can easily add a value-packed Web hosting plan to get your Web site working for you instantly.
Our main business area is Software Development, Web Development, Customized Software Application Development, Website Designing, Search Engine Optimization, Web Marketing and IT Offshore Outsourcing Services.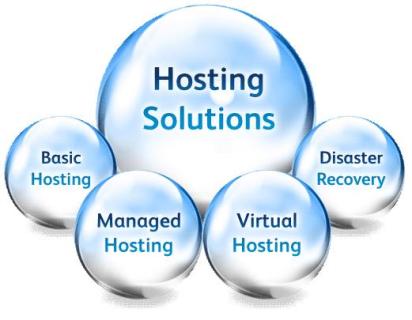 ALPS SOFTWARE, Offshore Software Development, is committed to provide ever increasing levels of customer satisfaction by offering the highest quality in software development, e-commerce solutions, web site design, after sales and other IT enabled services. For this, we use modern software development platforms and software development tools.
We have top class software professionals like project managers, software engineers, software programmers, software application developers, software quality testers, web designers and technical writers with exclusive skill sets for this.
Transparent project management and change management practices that emphasize customer communication at pre-determined intervals through e-mail, teleconferencing and video conferencing ensure that the customer and project delivery teams carry a consistent understanding of requirements and project status at all times.
Our area of software development takes it birth from the basic requirement of a small vendor or even a kid and grows up to fulfill the requirements of large corporations.
We offer complete end-to-end and cost-effective offshore software development solutions in the most advanced Internet projects including web application and design to customers from the small and medium enterprise.
We analyze a project and define its goals, and plan a detail roadmap to achieve those goals. By following a rigorous and proven methodology of defining, designing and developing software projects, we turn project concepts into reality. With ALPS as your software Outsourcing Partner, you can reap benefits of Offshore IT Outsourcing & "best-in-class" offshore application and software outsourcing services in India.
Highly

Recommended

99% of our customers recommend us!
"Thank you Alpssoftech Team and management for a job very well done and for the patience with which you treat us when we ask and sometime demand the impossible..."

Chief Operating Officer

/

James (Malaysia)
"I am very happy with your prompt and excellent service.. I want to remember with great joy the service of technical team.. The quality of the service of techteam is excellent.."

Md. Faraz Nazam

/

Amxee Group
"I have found not only business parteners, but friends as well. You have displayed Professionalism, great skills and i wish ALPSSOFTECH great Success in the near future."

CEO

/

Go-success
View more testimonials