Alps

Realty
An ERP Software Solution for Developers..
With the advent of the new millennium, real estate professionals in the real estate industry find it increasingly difficult to retain their existing clients or attract new ones.

With ever increasing competition the real estate industry is finding that things aren't as easy as they used to be. This need has become more important due to the increase in demanding and knowledgeable customers and a host of new competitors flooding the market. Faced with the ever increasing demand to deliver customer delight, the real estate sector is turning to the customer centric strategy of the decade - CRM (Customer Relationship Management).

The technology and internet has revolutionized the way real estate business is done. The use of internet and technology by consumers, consultants and developers to buy and sell real estate has increased dramatically over the years as a result of which real estate companies looking towards using up-to-date technology to be organized and professional. Technology and internet have emerged as a powerful tool for real estate service providers to offer their services in much better way and share property information through Real Estate Websites with a larger customer base.

Real estate companies using online property softwares as a Real Estate Marketing tool to promote their brand and office automation systems help them stay organized, proactive and directly reach to a larger mass and capitalize on market opportunities. Real estate companies by using CRM solutions can expand their area of reach by reaching out to a broader audience including buyers, property owners, and agents spread across different regions. These tools are also integrated with features that help them to scale their performance over a defined span of time. This helps them to make decisions regarding marketing investments, strategic planning and long term forecasting and investments.

The web and technology offers the realtors and developers infinite access to property, transactions and market related information. Buyers can make enquires online, therefore saving time and effort. It is easier for agents and sellers to track and respond to online general enquires available 24 hours a day, 7 days a week enables real estate agents and companies to search and maintain large database of properties providing buyers with easy means to search through the online property database. Applications based on a CMS (Content Management System) can be integrated with the solution making real estate companies to update and publish details of properties easily.

If the consultant or a developer or a real-estate dealer is organized and proactive it helps them accelerate the sales cycle by making it easier for customers to buy a home, commercial property or land; Streamline sales process; Configure buildings ands developments to precisely meet buyer needs, with real time information on locations, pricing and availability; Improve service; Increase order accuracy; Track and understand market, competitors, customers, sales trends and much more.

Get organized today by opting for a CRM system for your organization and an integrated website.
For more information about "AlpsRealty" visit us @ Alpsrealty.in
Core

Softwares

Smarter software for Smart solutions...
Extra

Features

Extra features included in our softwares.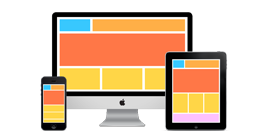 Mobile Friendly
With an eye towards "growing the mobile ecosystem", get an interface that presents only the information most applicable to mobile users.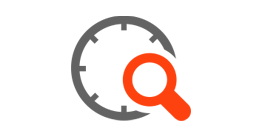 24/7 Support
Our key service at 24x7Help is to provide you with peace of mind. You can count on receiving reliable support for all your computer needs anytime, all the time.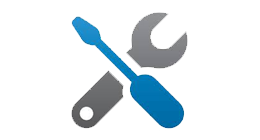 Upgrade Assistance
We are happy to help you to upgrade your existing software. Find the latest happenings in industry and be tech ready to tackle them. Upgrade assistance was alway free and will remain free for life.!!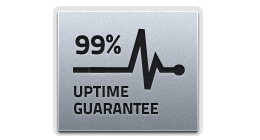 99.9% Uptime
We use industry best practices, the best data centers and ensure your server has the latest security patches. That's why we guarantee that your site will be up over 99.9% of the time.
Questions?

Get in touch!

INDIA : +91 9891537260

INDIA : +91 11-42875207

USA : +1 213-269-4900

contact@alpssoftech.com

New Delhi, INDIA.